Congratulations to Coach Sasse for being selected NTC Girls Track Coach of the Year!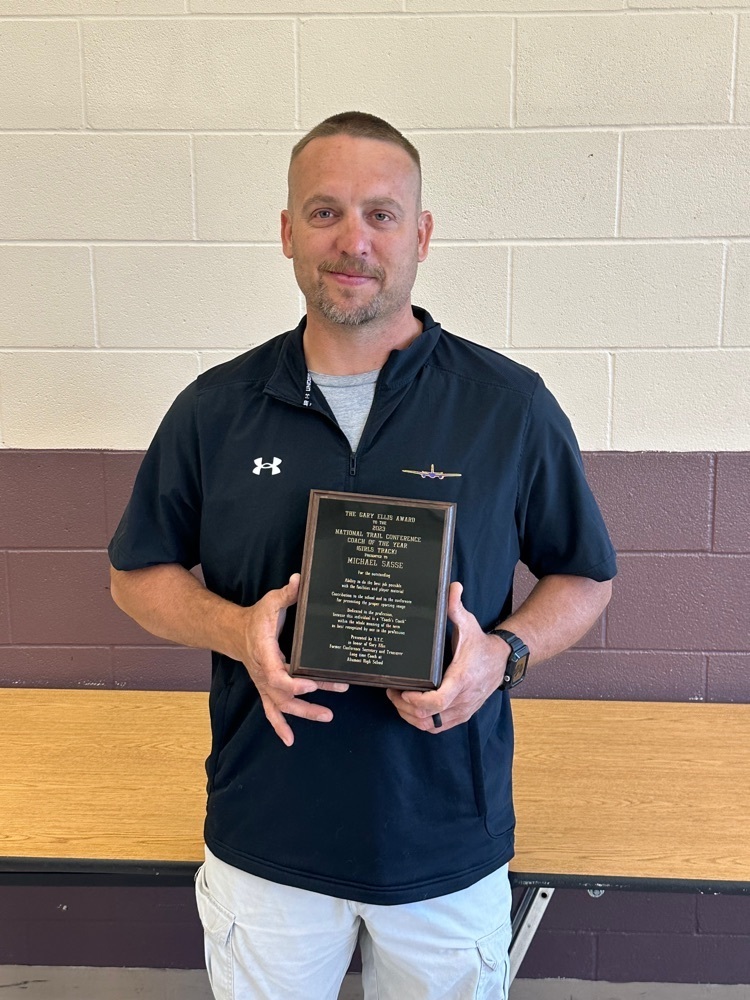 HS Track Award Winners!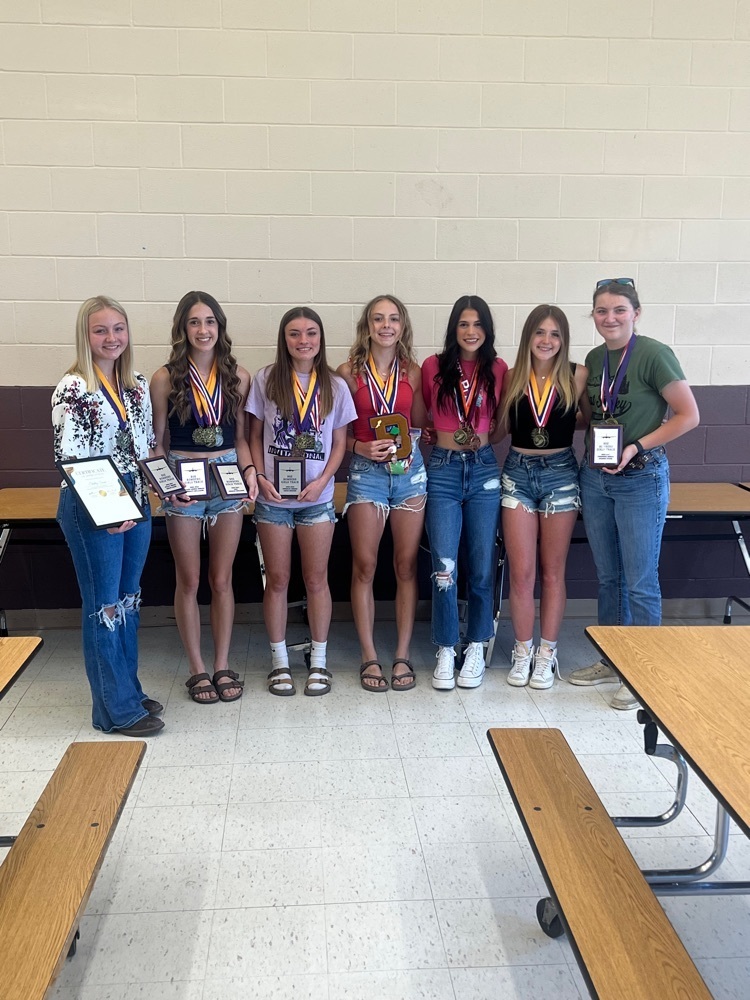 HS Baseball Award Winners! Adam Atwood (Golden Spikes & Silver Slugger), Wyatt Stine (Cy Young), Jarrett Pasley (Gold Glove), Wyatt Forbes (Coaches Award), Kyle Behl (Most Improved), Caleb Campbell (Coaches Award)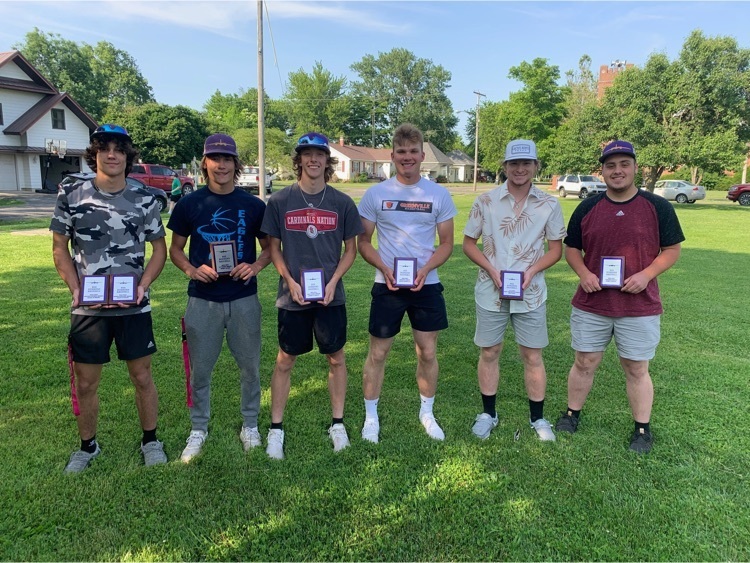 Congratulations to Mr. Tkachuck and members of the band for a great concert yesterday afternoon!!!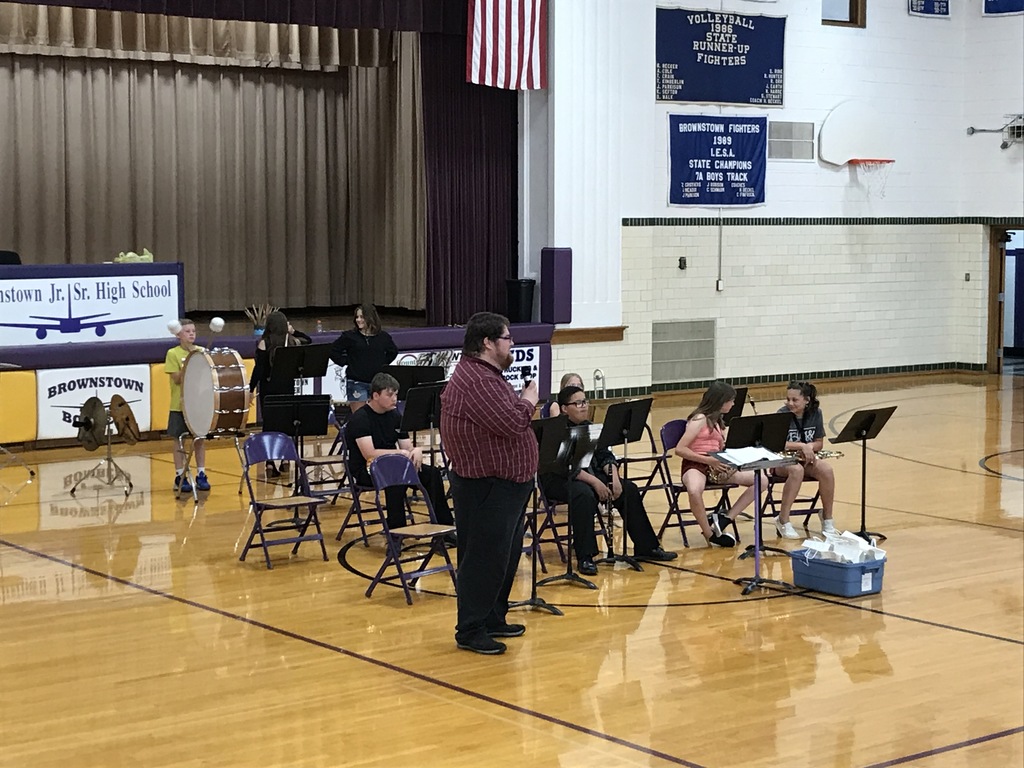 Congratulations to our 8th grade girls 4x100m Relay team of Ella Morrison, Chloe Austin, Leslie Felmlee, & Danika Ramsey for bringing home an 8th place medal!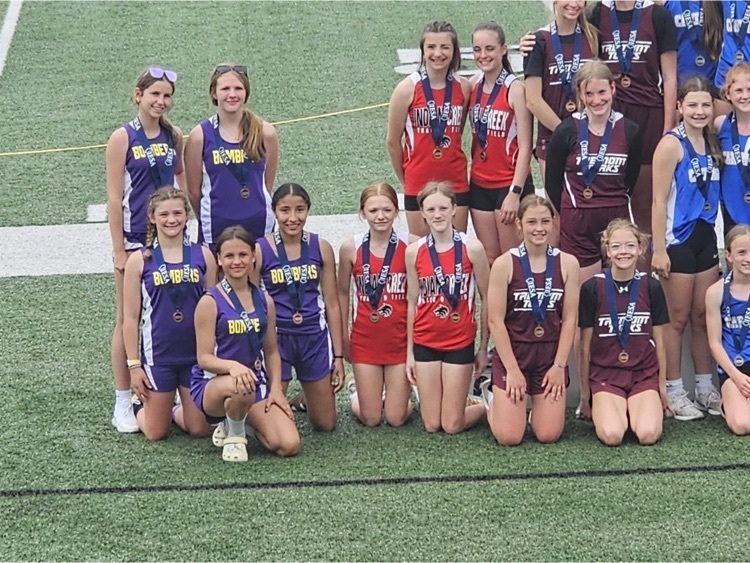 Congratulations to Leslie Felmlee for medaling at the IESA State Track meet this weekend! She finished 7th in Long Jump!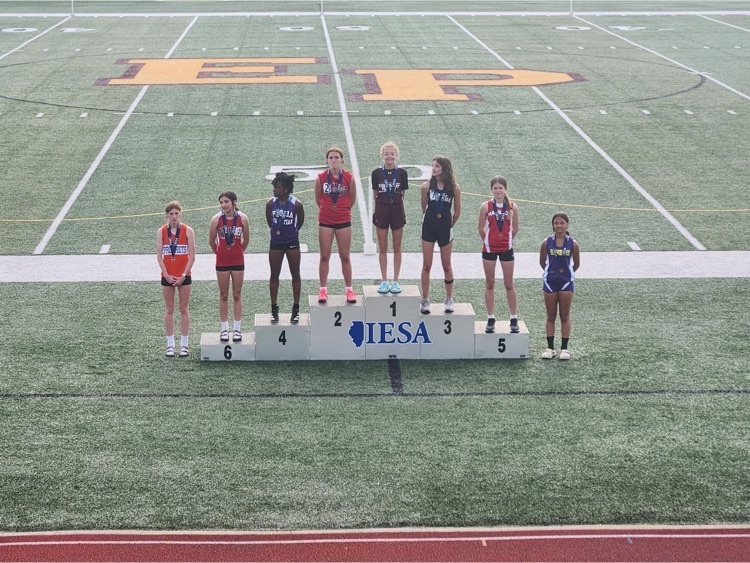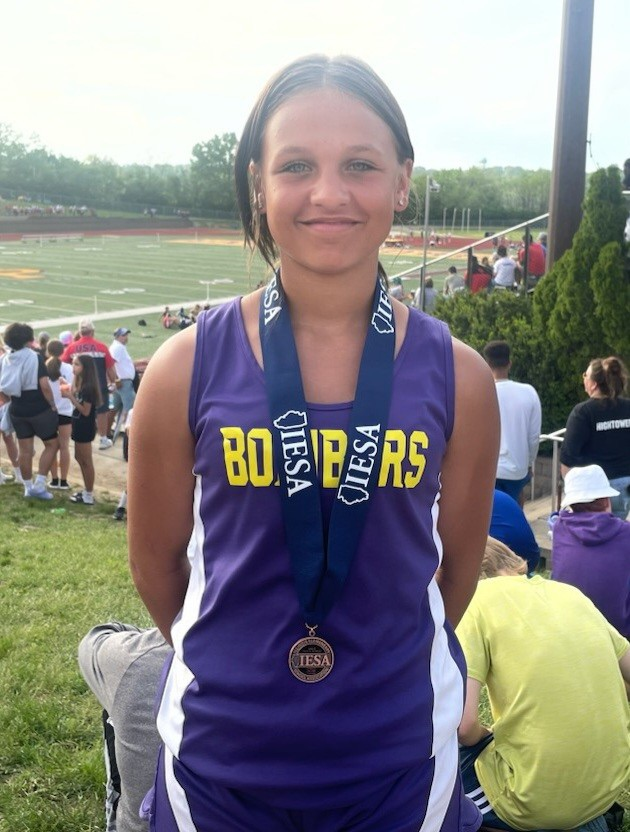 Congratulations to Katie Berner for advancing to the IHSA State Track Meet at tonights Sectional Meet in the 300m Hurdles!

April Athletes of the month are Leslie Felmlee (JH) and Presley Williams (HS)! Thank you to Coach Evans and Coach Sasse for your nominations.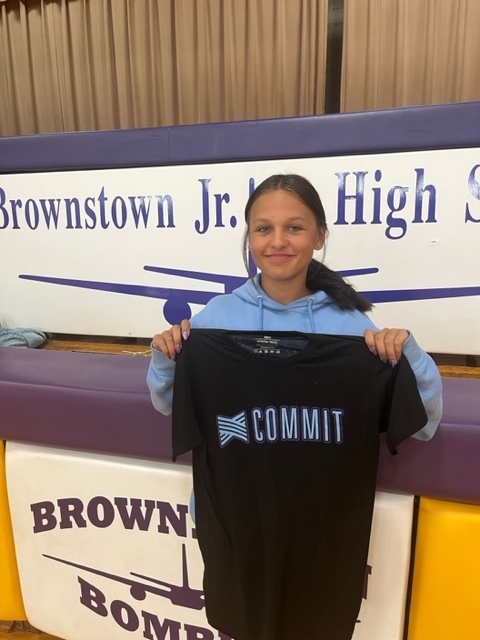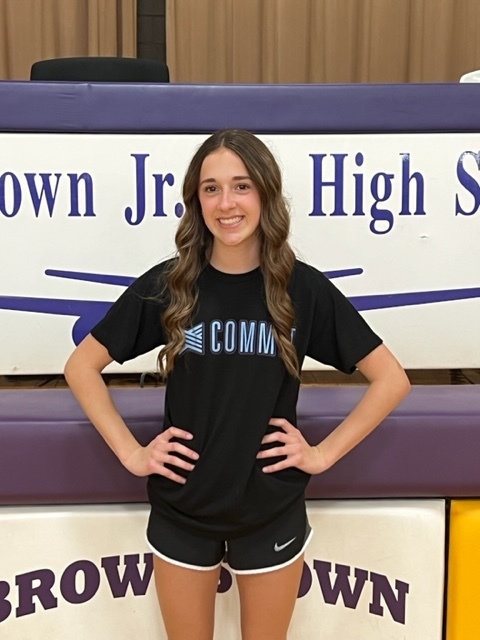 Congratulations to the 8th grade girls for winning the JHNTC Track Meet!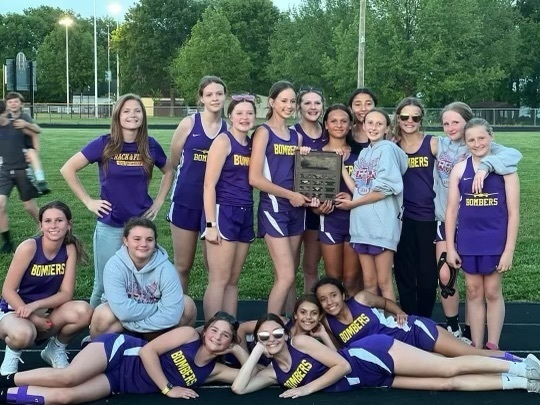 More track records! Presley Williams in the 200m Dash. Addie Sasse, Shelby Sasse, Katie Berner, & Cordelia Lytle in the 4x400m Relay!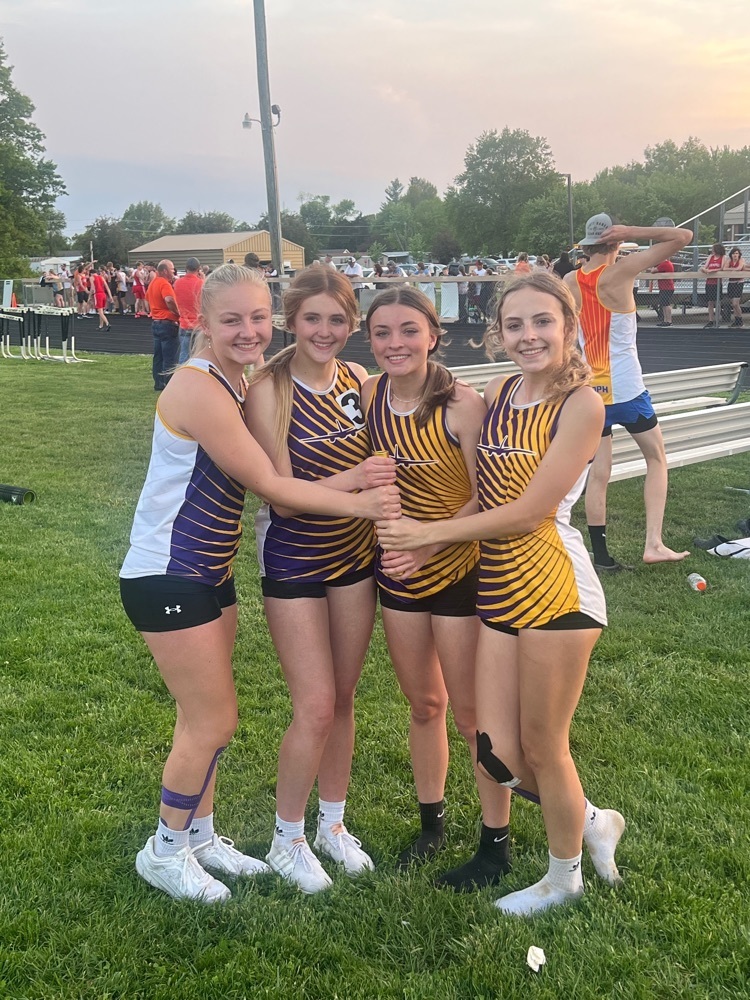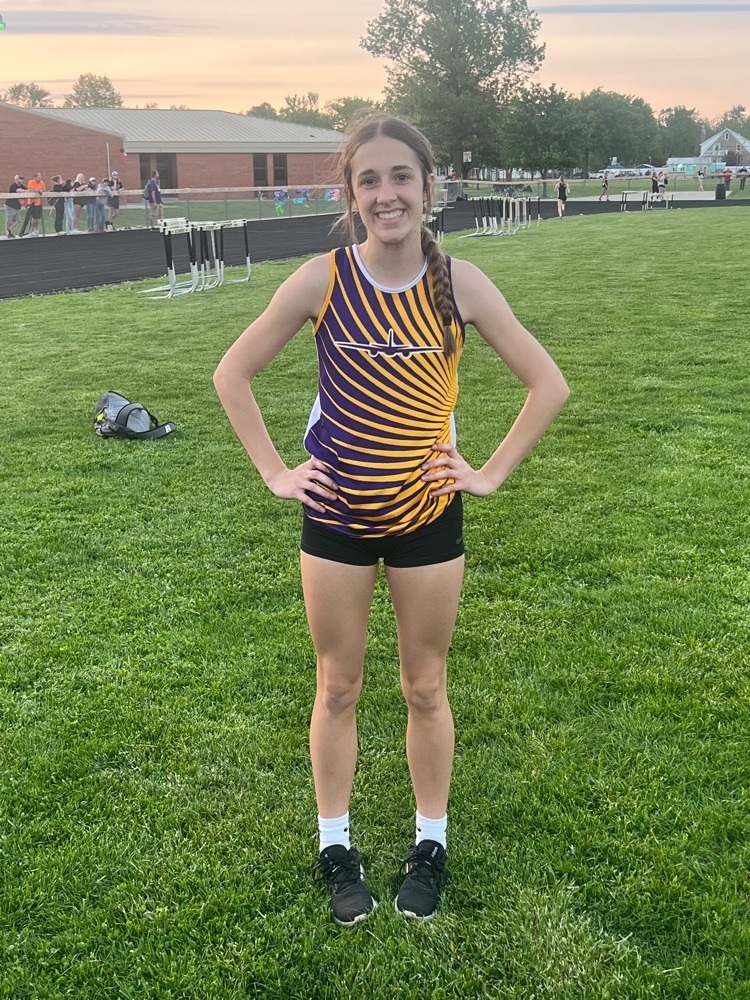 JH Cheer practices & tryouts are coming up. May 15th is practice from 5:00-7:00. May 17th is practice from 3:30-5. May 19th is the official tryout at 3:30. Transportation will be provided from Brownstown to St. Elmo after school on May 17 and 19.

Friday's, 5/12 HS Baseball game @ Ramsey has been rescheduled for Wednesday, 5/10. Start time is 4:15.

Thank you to our Senior Baseball Players for their outstanding work with the program over the years!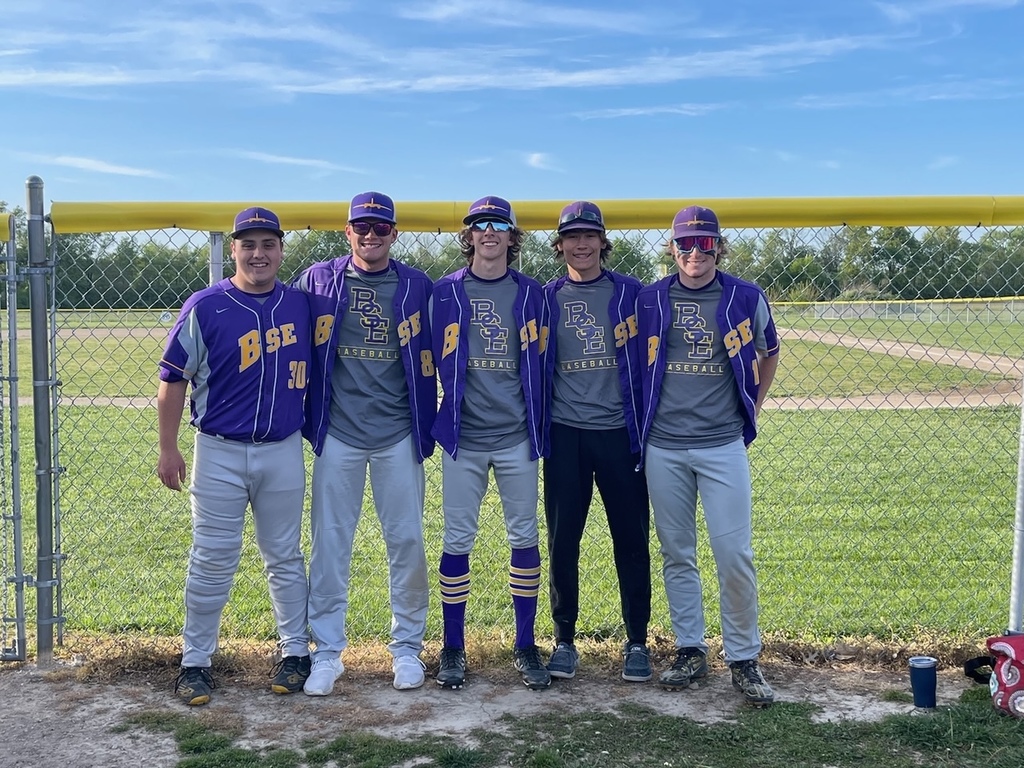 Congratulations to the following JH Track members that qualified for the State Finals at this weekends Sectional: Jack Wilhour - 1600m Run,Leslie Felmlee - Long Jump, Leslie Felmlee, Danika Ramsey, Ella Morrison, Chloe Austin, & Dayana Haslett - 4x100m Relay

The 1st Annual Bombers Badminton Tournament came to an end today. 5th grade: Gavin (1st), Levi (2nd), Eli (3rd) 4th: Calin (1st), Ella (2nd), Jake (3rd) Each winner battled the winner from the other class. Here are the results: Overall 1st: Calin Overall 2nd: Levi Overall 3rd: Eli Congrats to all!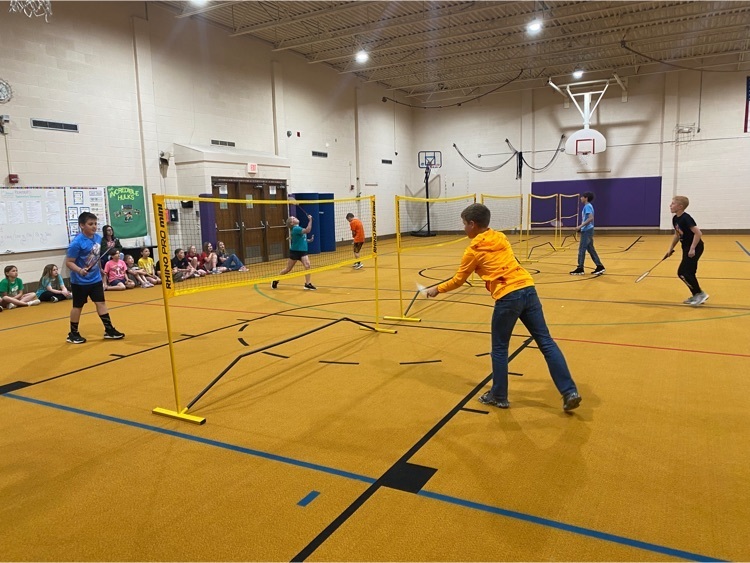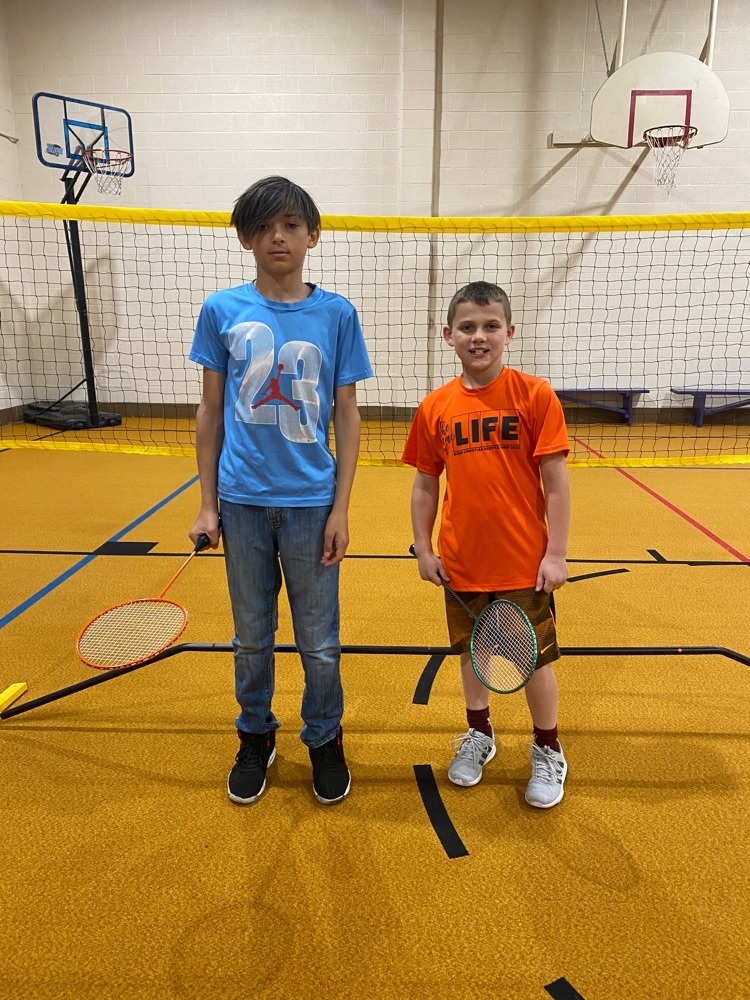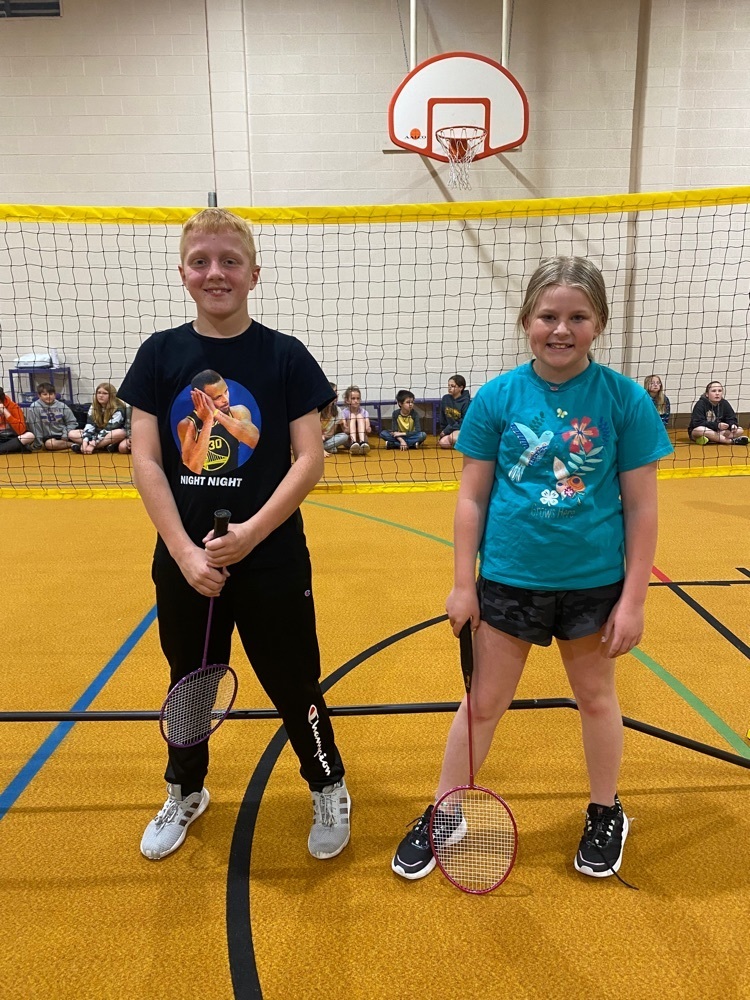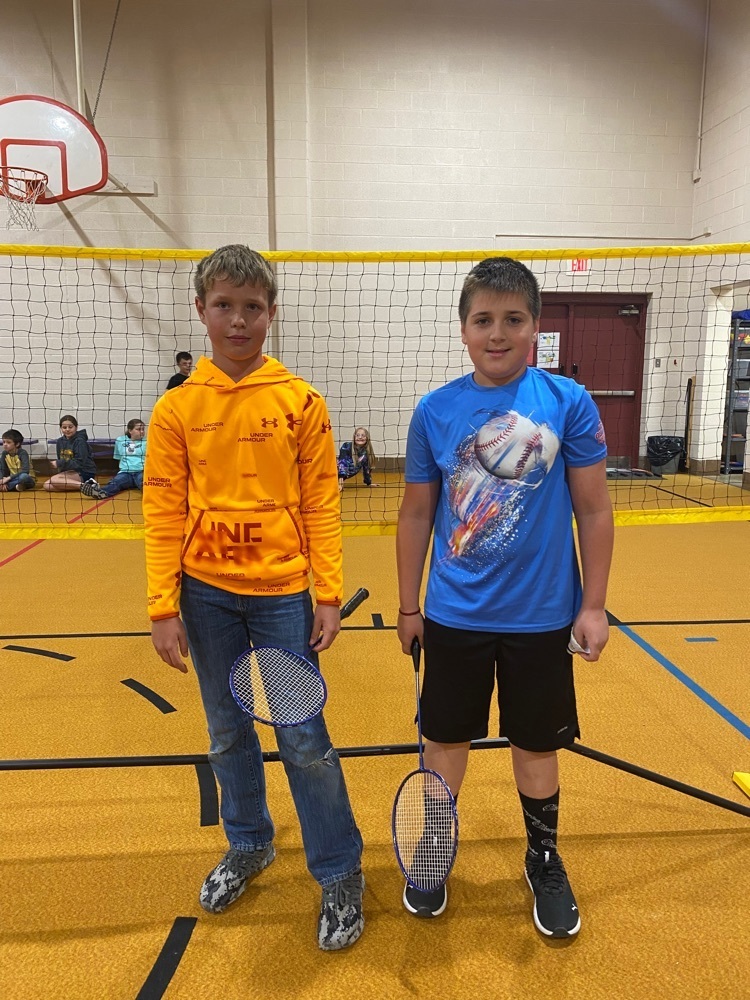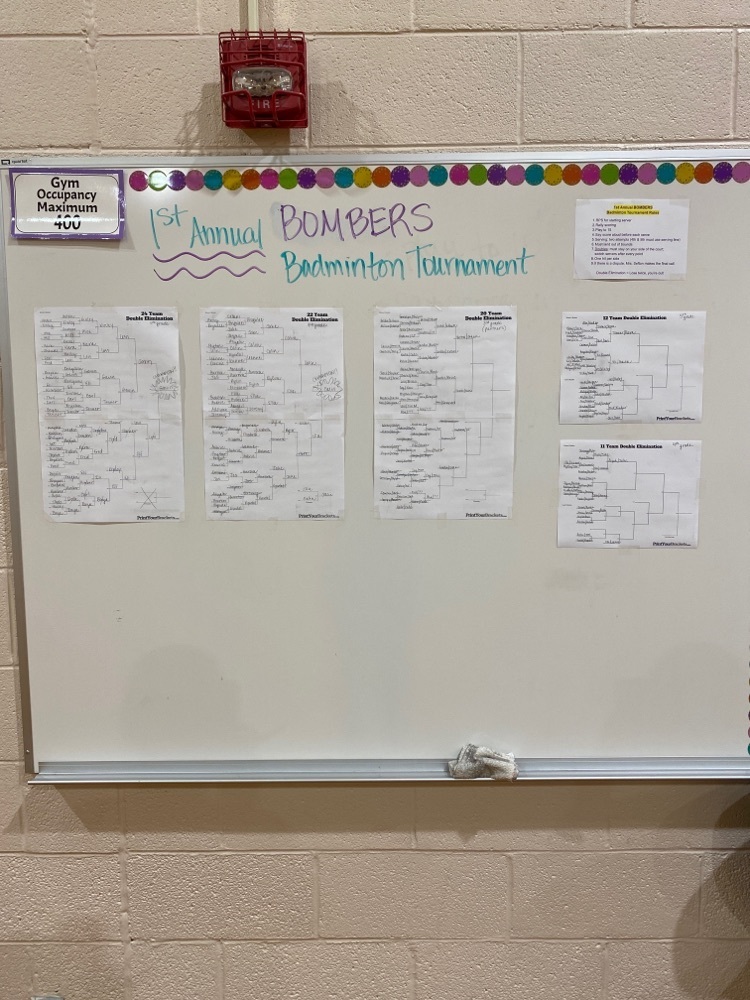 HS Track Senior Day! Thank you seniors for your time and effort in the program!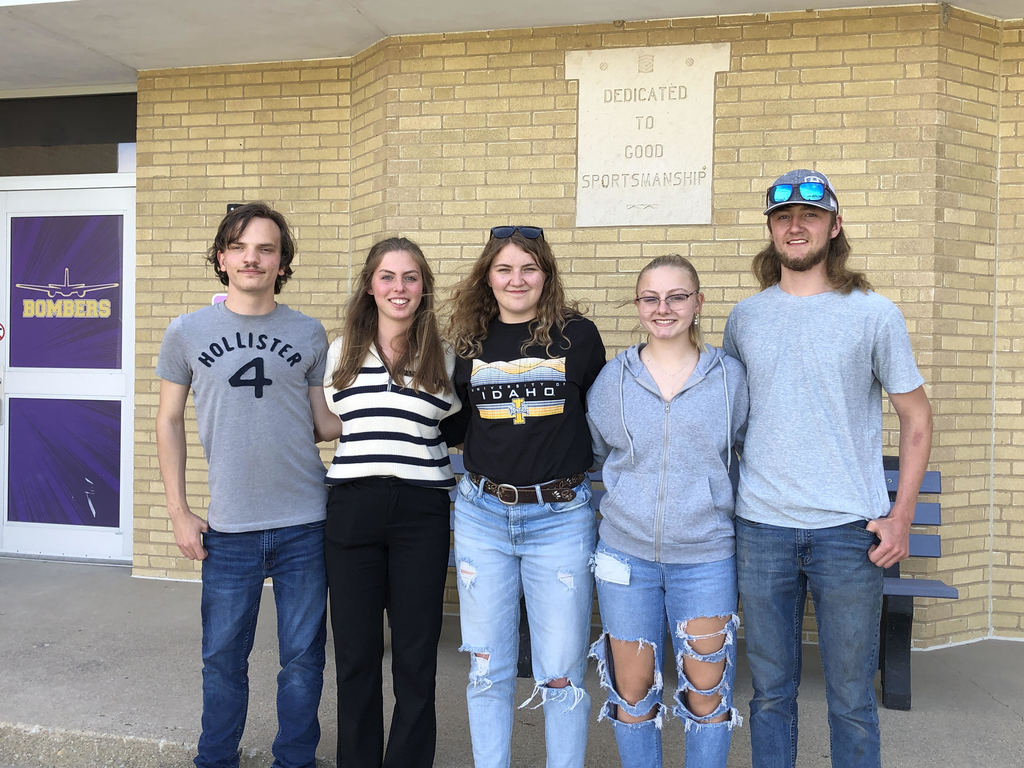 Tickets for the May 8 HS Baseball games at GCS Ballpark (Home of the Gateway Grizzlies) can be purchased through any HS Baseball player or Coach. Tickets are $5 each. The J.V. game starts at 4:30pm followed by an approx. 6:30pm start for the Varsity game.

Congratulations to this weeks NTC Track Champs! Presley Williams(100m & 200m Dash), Cordelia Lytle(400m Run), Addie McWhorter(High Jump), Lowell Wilhour(110 Hurdles). The girls team finished 2nd overall and the boys finished 3rd.

Mrs. Stein lead the staff in an awesome STEM Activity on Friday during our SIP Day