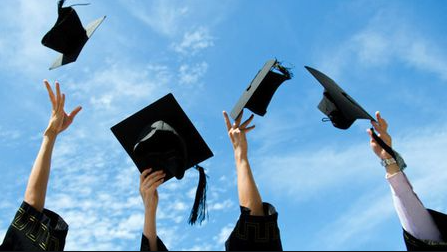 Graduation Information
Brittany Rigdon
Tuesday, June 09, 2020
To the Class of 2020 and their families,
Our graduation ceremony will be held on June 20, 2020 at 4:00 pm and will take place on the front lawn at Brownstown High School. All guidelines for social distancing will be followed which LIMITS only 4 guests per graduate to sit on the front lawn. Any additional guests are welcome to join but would have to remain in their vehicle and are able to park around the circle drive, the high school parking lot, and along College Street. Those guests are able to join in via FM transmitter to listen to the Graduation Ceremony through their car radio (instructions on exact station will be available closer to the ceremony). Seniors, please keep in touch with your school email and the school app as we will send out more information to you that we feel is important to the graduation ceremony. BHS will provide chairs for those 4 family members that the graduate wishes to have sit on the front lawn. All graduates, Board members, faculty, and staff members will be provided with masks to follow Covid-19 guidelines. Again, all other guests will need to remain in their vehicle outside of the front lawn.
Graduation practice will be held at the school on June 19th at 10:00 am on the front lawn. Seniors, it is extremely important that you attend graduation practice on June 19th as we will have a photographer here to take professional pictures of the graduates and will go over detailed information for the actual ceremony. The photographer will photograph each senior individually for the school yearbook, and those pictures will be available for purchase if the graduate or family wishes to do so. Be sure to dress appropriately (nice shirt, bottoms, and shoes) and bring your cap, gown, and tassel for the photo. Graduates will also receive their 4 tickets on June 19th at graduation practice to give to those family members or friends whom they wish to have seated on the front lawn. Seniors, if you are not able to attend graduation practice on June 19th, please reach out to Brittany as soon as possible.
Please, feel free to reach out to Brittany or Mr. Wooters if you have any questions regarding graduation. They will be available by email or you can contact the high school office at 618-427-3839.
It is our goal to provide the safest, yet most normal graduation ceremony that we can provide given the unforeseen circumstances. To the Class of 2020 and their families – let's make the best of this!
Thank You!