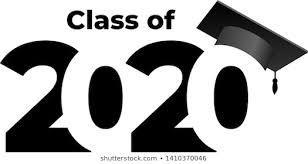 Class of 2020 Graduation Date Changed
Mike Shackelford
Thursday, May 07, 2020
May 7, 2020
Brownstown CUSD 201 Students, Families, and Community,
With the health and safety of students, staff, and community in mind, the Class of 2020 Graduation date has been changed to Saturday, June 20, 2020. The ceremony will take place that afternoon/evening at BHS, but no specific time has been established yet.
This decision was made in an effort to comply with the safety requirements associated with the COVID 19 pandemic, guidance from ISBE, IDPH, & the Governor's office and with a goal of honoring our seniors and their families with the most authentic and traditional graduation experience possible.
Mr. Wooters, in coordination with the Senior Class sponsors, is working on the specifics. As planning and preparation continues, more information, including a start time, will be forthcoming. We are confident this year's graduation will be a great success.
Thank you and please be safe.
Sincerely,
Mike Shackelford, Superintendent Jeff Wooters, Jr/Sr HS Principal